We feel privileged to announce two eminent thought-leaders in skin cancer medicine, Con Pappas and David Swanson, among the significant line-up of international and local speakers. The Summit will include more international and Australian experts to help deliver the latest clinical content on skin cancer prevention, diagnosis and treatment.
In addition, some of the most influential skin cancer experts from around the globe will join us to provide an outlook into the future of skin cancer medicine, including Professors Allan Halpern, Julie Quinlivan, Mark Smithers, Nikolas Haass and Peter Soyer.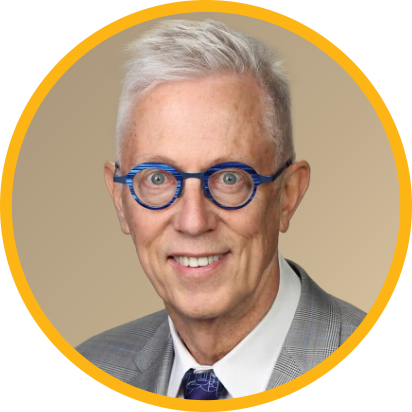 A/Prof David L Swanson
MD
Associate Professor David L. Swanson is an Associate Professor of Dermatology and Vice Chair of Medical Dermatology at Mayo Clinic Arizona. He is Board certified in dermatology and internal medicine. David's research current interests include melanoma diagnosis and imaging, melanoma genomics and proteinomics, and the application of imaging technologies in dermatology. He is the editor of Practical Reviews in Dermatology.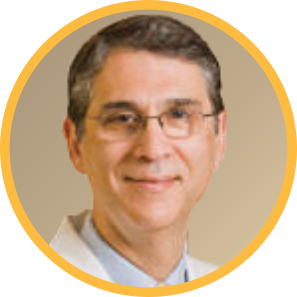 Prof Allan Halpern
MD
Internist and Dermatologist
Chief, Dermatology Service; Associate Chair, Promotions Advisory Committee, Department of Medicine
Prof Allan C. Halpern is Chief of the Dermatology Service and co-leader of the Melanoma Disease Management Team at Memorial Sloan Kettering Cancer Center in New York, USA. He is an internationally recognised expert in melanoma and pigmented lesions.
Allan is among the pioneers of the application of total body photography for melanoma surveillance in high risk individuals and of the application of novel technologies, including dermoscopy and reflectance confocal microscopy, to aid melanoma detection and diagnosis. He has held many leadership positions and is currently president of the International Society for Digital Imaging of the Skin, Vice President of the Skin Cancer Foundation, and a member of the executive board of the International Dermoscopy Society.
Allan initiated and leads the International Skin Imaging Collaboration (ISIC), an exciting effort to create standards and resources (including the ISIC Archive) that will help leverage computer science and medical informatics as aids to melanoma diagnosis. ISIC has conducted multiple 'Grand Challenges' for the computer science and dermatology communities that have demonstrated the rapid progress of artificial intelligence for the diagnosis of skin cancer.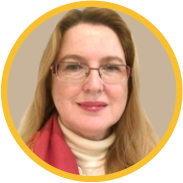 Prof Julie Quinlivan
Chair of the Clinical Senate at Health Department of Western Australia
Professor Julie Quinlivan is a senior clinician in obstetrics and gynaecology and Director of the Professional Services Review. She is a member of the Administrative Appeals Tribunal (General and SSCS Divisions). She is a former Pro Vice Chancellor and Executive Dean of Medicine and Non-Executive Director of several Health Service Boards in Western Australia. She is editor in chief of one international journal and an editorial board member of three other journals.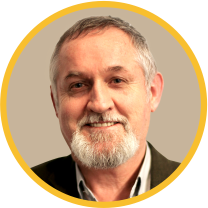 Prof Cliff Rosendahl
MBBS PhD
Professor and Course Coordinator MMed (Skin Cancer) Program School of Medicine, The University of Queensland
Professor Cliff Rosendahl currently works in Brisbane as a primary care practitioner with a special interest in skin cancer. He also has an interest in research as the clinical developer and Director of the Skin Cancer Audit Research Database (SCARD). His other main area of research has been in evaluating dermatoscopic clues for the diagnosis of both pigmented and non-pigmented skin malignancy in collaboration with colleagues at The University of Queensland, Australia and the Medical University of Vienna, Austria.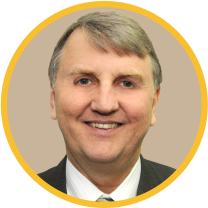 Prof Mark Smithers
MBBS, FRACS, FRCSEng, FRCSEd
Mayne Professor and Head, Discipline of Surgery, The University of Queensland
Chairman, Queensland Melanoma Project
Director, Melanoma Patients Australia
Professor Mark Smithers is a surgeon associated with the multi-disciplinary Melanoma Clinic at the Princess Alexandra Hospital, managing patients with all stages of the disease. He is actively researching the epidemiological aspects (in collaboration with QIMR Berghofer) and surgical management of melanoma (NH&MRC, UQ Cancer Research fund, Cancer Council of Queensland).
Mark is also the principle investigator on multi-centre NIH sponsored and industry lead phase I, II and III trials for patients with advanced stages of melanoma.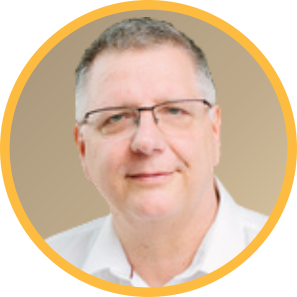 Prof Peter Soyer
MD, FACD, FAHMS
Professor Peter Soyer is an academic dermatologist with over 30 years' experience in the field. He was appointed as the inaugural Chair in Dermatology by The University of Queensland (UQ) in 2007 and as Director of the Princess Alexandra Hospital (PAH) Dermatology Department in 2008. He has a strong focus on translational skin cancer research in his dual role as Director of the Dermatology Research Centre (DRC), UQ Diamantina Institute, UQ Faculty of Medicine; and leadership of the Dermatology Department at the Princess Alexandra Hospital in Brisbane.
Professor Soyer is internationally recognised in the field of dermatology with expertise in the areas of clinical dermatology, dermato-oncology, dermatopathology and dermatologic imaging. Within the dermatology discipline he is a pioneer and world leader in the field of dermoscopy of pigmented skin lesions, a non-invasive diagnostic method. He has lead the development of the morphologic classification system currently used worldwide.
One of his research focuses is to expand the concept and applications of teledermatology and teledermoscopy. Most recently he was awarded a CRE for the Study of Naevi, to further investigate why some moles turn into deadly cancers and others don't, with the aim of improving our understanding of naevus development and transformation, along with recognition of the associated changes, to better prevent, predict and detect skin cancer and melanoma.
Peter has an extensive publication record with over 600 publications to date.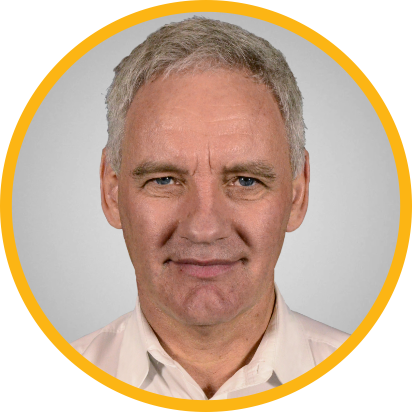 A/Prof John Pyne
MBBS MMed PhD FSCCA
Senior lecturer MMed (Skin Cancer) Program School of Medicine, The University of Queensland
Associate Professor of Skin Cancer Medicine, University of New South Wales
Associate Professor John Pyne was conferred with a Master of Medicine at The University of Queensland, then held a position of Program Director for The University of Queensland Skin Cancer Masters from 2007 until 2013. The thesis for John's PhD was on the correlations between dermatoscopy and histopathology for BCC and SCC. He is also a past President and Fellow of the Skin Cancer College of Australasia.
John has a main interest in the optical imaging of early primary non-lymphoid cutaneous malignancy and correlations with histopathology. He is currently investigating surgical margins in management of these cancers. John has teaching appointments at The Universities of Queensland, New South Wales and Western Sydney.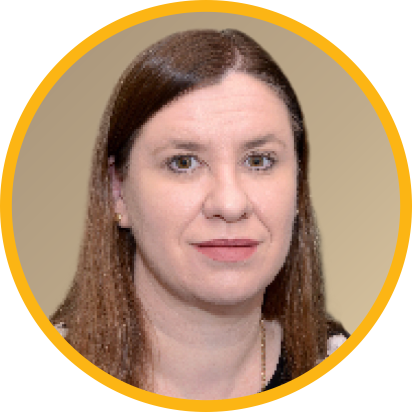 A/Prof Victoria Atkinson
MBBS FRACP
Associate Professor, The University of Queensland, Clinical School of Medicine

Senior Medical Oncologist, Division of Cancer Services, Princess Alexandra Hospital
Associate Professor Victoria Atkinson is a Senior Staff Specialist Medical Oncologist at the Princess Alexandra Hospital since 2007 and Visiting Medical Oncologist at Greenslopes Private Hospital since 2011.
Her undergraduate training was undertaken at The University of Queensland and she completed her FRACP in Medical Oncology in 2006. Her tumour interests include melanoma and gastro-intestinal tumours. Victoria holds an appointment as an Associate Professor (School of Clinical Medicine) with The University of Queensland and is involved in the teaching and clinical examination of medical students as well as the supervision of advanced trainees in medical oncology.
Victoria has previously served on the executive board of the Australian and New Zealand Melanoma Trials Group and is currently on the board of Melanoma Patients Australia. She has recently been appointed as a Faculty member of the ESMO Tumour Immunology and Immunotherapy Group.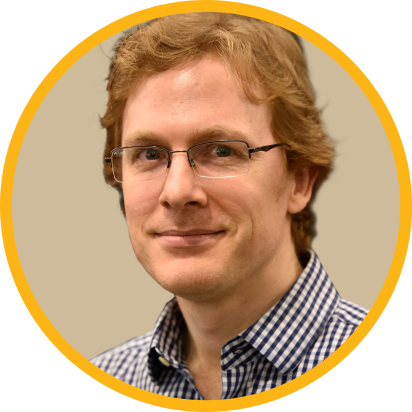 Dr Hamilton Ayres
BA, BSc, BMBS, FRACGP
Skin Cancer Doctor, National Skin Cancer Centres, Monash
Dr Hamilton Ayres worked in Adelaide as a Plastic Surgery Registrar at Flinders, Repatriation General Hospital and the Royal Adelaide Hospital where his main role was the management of trauma, hand injuries and difficult skin cancers. Hamilton has obtained a Fellowship of the Royal Australian College of General Practitioners and Certificates in Skin Cancer Medicine, Dermatoscopy and Histopathology from HealthCert and The University of Queensland School of Medicine.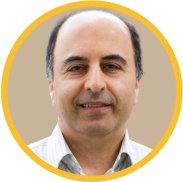 Dr Anthony Azzi
MBBS, MMed (Skin Cancer)
Senior Lecturer, The University of Queensland
Director at Newcastle Skin Check, Charlestown NSW
Dr Anthony Azzi graduated from the University of Sydney in 1989 and moved to Newcastle, where he spent the next 13 years working in the public hospital system. He now works in private practice as a Skin Cancer Doctor and Assistant Surgeon. He completed a Master of Medicine in Skin Cancer from The University of Queensland, where he is now a Senior Lecturer. He is a member of the Australian Medical Association, Skin Cancer College Australasia, and the Australian College of Rural and Remote Medicine.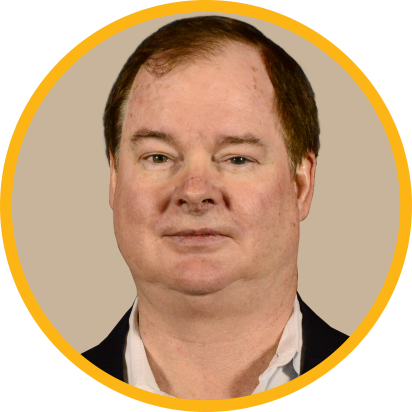 Dr Simon Clark
MBChB FRCPA Specialist
Honorary Lecturer in Pathology, The University of Queensland
Dr Simon Clark runs the pathology component of the postgraduate certificate courses in skin cancer medicine at The University of Queensland and lectures in the Masters of Medicine course. He has been involved in dermatopathology education for more than 20 years, training registrars in dermatology, pathology and plastic surgery. More recently he has been active in GP education. One of the best known dermatopathologists in Australia, Simon was recently appointed a visiting professor in dermatology at the Tehran University of Medical Sciences.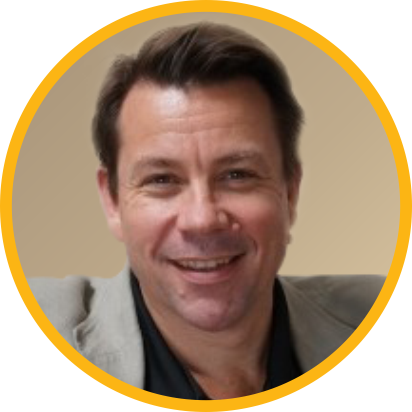 Dr Robert Dew is a world class presenter who truly knows how to excite his audience. He is regularly described as 'thought provoking', 'entertaining', and 'intensely motivational'. As an innovation management consultant he has worked for some of Asia and Australia's largest companies (both public and private), as well as starting his own new ventures.
Since 2000 he has been involved as a founder or investor in 34 different businesses across a range of industries including automotive, education, retail, child care, fashion and distribution and invested in four other private firms. His unique combination of practical experience in large firms, entrepreneurial management in private firms and academic research makes him ideally qualified to help companies discover solutions for their innovation challenges.
He has lectured MBA's at eight universities across Europe, Asia and Australia including QUT and Bond University. He rejects the label of being an academic despite –
- having a degree in physics (winning the Canberra Packard prize in 1989)
- completing an MBA at QUT (winning the MBA Medallion in 2000)
- finishing his PhD in Organisational Creativity part time in 18 months
- being a long standing member of the International Society of Professional Innovation Managers and serving on both their Advisory Board and Scientific Panel.
Rob is renowned for challenging and inspiring his audience to think differently. It is hard to walk away from him without a new frame of mind.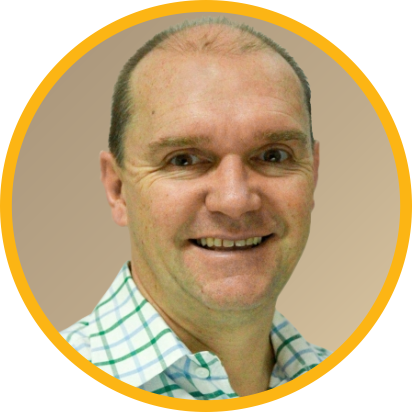 Dr Tony Dicker
MBBS PhD
Senior lecturer (Skin Cancer) & Course Coordinator MMed (Skin Cancer), The University of Queensland
Dr Tony Dicker has practised full-time Skin Cancer Medicine in Melbourne since 2004, and previously practised in Brisbane. He obtained his PhD from The University of Queensland in molecular biology of skin cancer with Professor Ian Frazer's group at Princess Alexandra Hospital. He then spent three years as a dermatology registrar at the Royal Brisbane and Princess Alexandra Hospitals.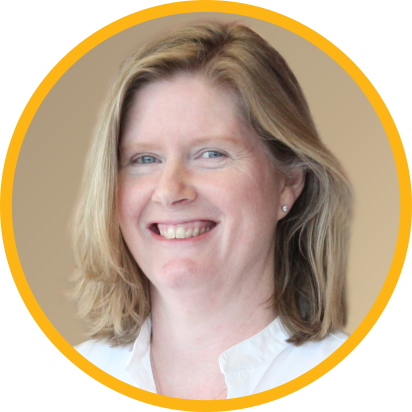 Dr Catherine Olsen
Senior Research Officer, Cancer Control Group, QIMR Berghofer Medical Research Institute
Dr Catherine Olsen is a cancer epidemiologist from the Cancer Control Group of the QIMR Berghofer Medical Research Institute in Brisbane. She has research interests in the causes and prevention of cancer, particularly skin cancer. Her current research activities encompass modifiable lifestyle risk factors and environmental exposures in disease aetiology, as well as risk prediction for melanoma and keratinocyte cancer. Dr Olsen currently co-leads a large prospective cohort of over 43,000 Queensland residents established in 2011 with the aim of defining the role of environmental and host/genetic factors in the development of melanoma and other cancers of the skin.
Dr Con Pappas
MBBS (Hons), MMed, FACRRM, FSSCA
Skin Cancer Physician at Milton Skin Cancer Clinic, NSW
Dr Con Pappas is in full-time skin cancer practice in the Milton Ulladulla district on the New South Wales south coast and is a Fellow and Censor-in-Chief of the Skin Cancer College of Australasia. He comes from a rural general practice background and is passionate about the optimal treatment of skin cancer patients in rural settings. His practice encompasses a wide variety of techniques in both diagnosis and management of skin cancer with a special interest in surgery in difficult areas and staged margin control excision. Con is actively involved in teaching Skin Cancer Medicine at both postgraduate and undergraduate levels.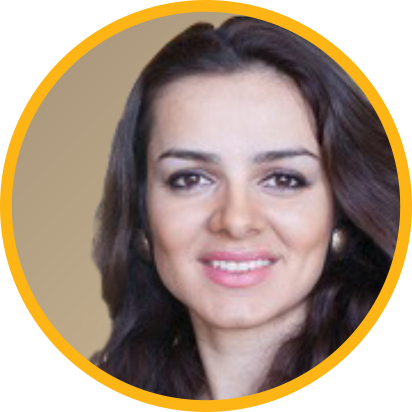 Dr Maryam Sadeghi
CEO, Meta Optima Technology, Canada
Dr Maryam Sadeghi is CEO of MetaOptima Technology, a company that grew out of Simon Fraser University Innovation Office's Venture Connection Program in Canada. Maryam won a prize in the Plug & Play Silicon Valley competition in Vancouver in July 2014. Her team also developed the UV Canada app for skin cancer awareness and prevention. It was released in June 2011 and donated to the BC Cancer Agency at Vancouver General Hospital.
Maryam's PhD research was on skin cancer prevention and analysing dermoscopic images for early skin cancer diagnosis using intelligent computer technologies – that was recognised with a 2012 Innovation Challenge Award from the Natural Sciences and Engineering Research Council of Canada.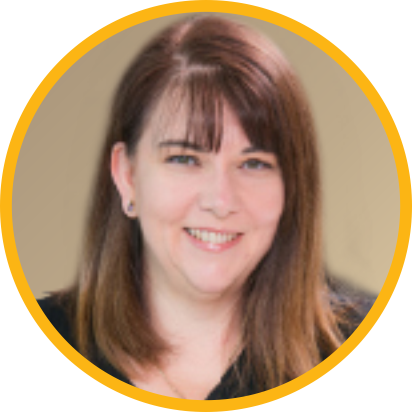 Ms Michelle Cowan
Senior Industrial Officer, AMA Queensland
Michelle Cowan joined AMA Queensland in December 2017 with experience working in both the State and Federal employment law jurisdictions. Michelle's early career was established in retail management roles with leading retailers, where she developed expertise in recruiting, training, developing and managing large work groups in dynamic work environments. She returned to study law in 2010 and on graduation, took an Associate position in the Queensland Industrial Relations Commission and then moved into private legal practice, specialising in employment and workplace relations law. Michelle has also worked with membership organisations, advising on employment law and workplace relations and has developed a specific interest in workplace bullying and harassment through her career as a manager and then as a lawyer. Michelle has successfully navigated members through bullying grievances and investigations from both perspectives and assisted practices to deal with suspected cases of workplace bullying as well as assisting with a myriad or employment and organisational matters.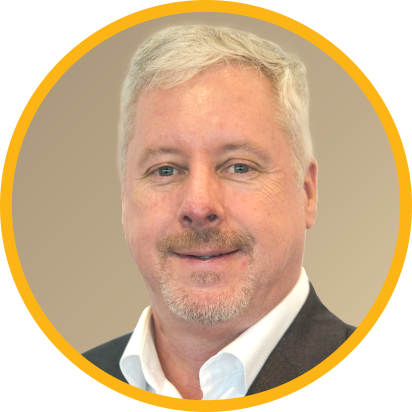 Mr Paul Elmslie
MBA
Founder and CEO of HealthCert International
Born in Australia, Paul has almost 20 years' work experience with a focus on skin cancer. He was a pioneer of the original subspecialised skin cancer business model and owns the National Skin Cancer Centres, a network of dedicated skin cancer referral centres and training facilities across several states of Australia.
In 2006, Paul founded HealthCert, a global organisation dedicated to changing the lives of doctors and patients in the area of skin cancer medicine. With the vision of a world where nobody dies from skin cancer, the company operates in five countries through three distinct business units: Medical Education, Skin Cancer Centres and Tele-Dermatology services. With more than 8,000 GPs trained across 15 countries, Paul has taken HealthCert to become the largest provider of university-assured education for medical professionals in skin cancer and various other medical fields.
In 2016, Paul founded the Skin Cancer Institute, a global multidisciplinary not-for-profit organisation, focusing on research, awareness and a better availability and delivery of diagnosis and treatment in skin cancer medicine.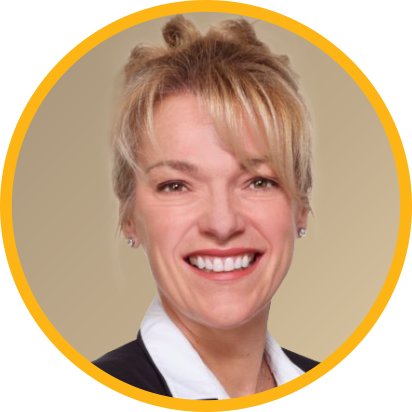 Ms Jane Homberger
CEO, Skin Smart Australia
Jane Homberger is the Chief Executive Officer of successful skin cancer assessment business, Skin Smart Australia, which she co-founded in 2012. With a background in nursing and postgraduate qualifications in General Practice Nursing from Edith Cowan University, Jane's passion for nursing assessment and preventative medicine at a community level lead her to discover and develop an interest in skin cancer medicine. For more than a decade, Jane has devoted her professional time and efforts to the development of skin cancer assessment and education.
Skin Smart Australia has quickly become the country's leading provider of corporate skin cancer assessment and education services, with thousands of checks delivered annually to time-poor professionals across all eight states and territories. Jane has driven Skin Smart Australia to great success with her passion, expertise and extensive experience, navigating the company to a win at the 2015 Telstra Business Awards.
With an employee base of over 40 accomplished individuals throughout Australia, the company continues to grow exponentially. Jane's firm focus on professional development and industry best practice means that Skin Smart Australia's dermatoscopists are at the forefront of skin cancer detection, education and prevention with the best available skills and knowledge in the field.
Thanks to Jane's dedication and commitment to building Skin Smart Australia from the ground up, she has proudly forged the way for skin cancer assessments to become a regular and valued workplace health and wellness initiative.
In addition to the company's roaming corporate skin assessment service, Jane also runs and owns an independent mole mapping business out of a large Victorian GP clinic. This new concept allows GPs to focus on the treatment of skin cancers, while Jane and her team of experienced melanographers conduct the mole mapping service at no expense to the clinic. The interaction with local GPs, practice managers and their network of patients supports Jane's focus on community contribution.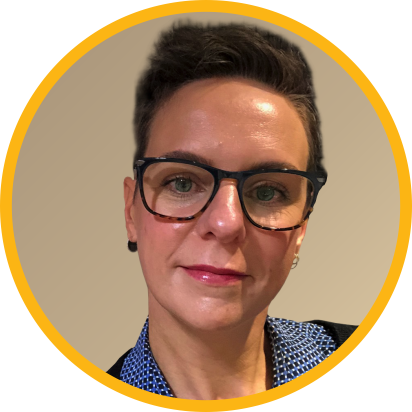 Ms Jennifer Hookham
Grad Cert Tertiary Education, BHSc (Dermal Th), Dip. Dermoscopy, Adv. Cert Dermoscopy, Prof. Cert Dermoscopy (HCI), Cert. Dermoscopy (ACCO), ITEC Dip. BTh, cert IV TAE, QLD laser license (trainee), LSO
Member: International Dermoscopy Society, Skin Cancer College of Australasia, Australian Society of Dermal Clinicians Committee (Governance Officer), Australian Dermatology Nurses Association
From humble beginnings as a beauty therapist, Jennifer Hookham embraced the scientific and technological aspects of the aesthetics industry early in her career. Committed to staying current in the field, her pursuit of a Bachelor of Health Science in Dermal Therapies opened a whole new world focussed on skin health, damage prevention, protection and restoration.
Jennifer's degree also revealed another passion: skin cancer and dermatoscopy. Jennifer now works in the field of early detection and education in skin cancer. She has combined her love of both aesthetics and skin cancer medicine to meet the growing demand for experienced trainers and recruitment solutions for the broadening skin cancer and dermatology market where aesthetics and skin cancer medicine work together.
Jennifer's experience comes from a diverse background spanning over 30 years' involvement with the dermal therapies industry, including teaching, clinical supervision, curriculum development, training and assessment, compliance and governance, staffing solutions and, with the development of The Dermal Health Alliance, consultancy services. With a team of experienced industry professionals in dermatoscopy, melanography and aesthetic clinical practices, The Dermal Health Alliance offers solutions to assist new, established and changing businesses to embrace a diverse clinical offering.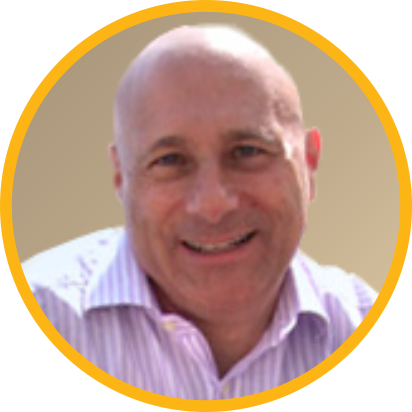 Mr Alan Miltz
B.Sc, B.Com
Alan Miltz is a global thought leader in financial analysis for business, banks and accountants, developing financial analysis techniques that have become a global standard in these industries and are currently used in 30 countries by over 20,000 customers. Alan has a passion for analysing critical business requirements; he is highly skilled in identifying deficiencies and potential opportunities, formulating strategy and implementing subsequent innovative and cost-effective solutions.
Alan is a highly recognised speaker and a keynote presenter for the Entrepreneurs Organisation including regular presentations at their Entrepreneurs' Universities in Tokyo, Berlin and Boston MIT. He has also completed more than 200 business plans for major public companies and large private enterprises and was co-author of the global best-selling book Scaling Up by Verne Harnish. During his career, Alan has been involved in every level of company management and operation giving him an incredibly strong grounding in all facets of business operation.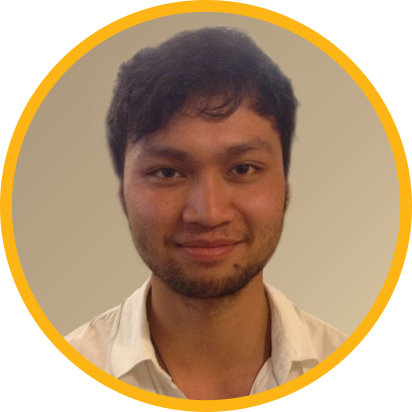 Mr Joachim Torrano
Medical scientist in melanoma research
Joachim Torrano is a trained medical scientist specialising in melanoma research. He graduated from the University of Otago before commencing as a Research Assistant with The University of Queensland at the Dermatology Research Centre. One of his main work interests lies in the development and incorporation of 3D total body imaging, AI-assisted diagnostic algorithms and other emerging technologies into modern healthcare systems, as a contributing factor to the Australian Centre for Excellence in Melanoma Imaging and Diagnosis led by Professor Peter Soyer.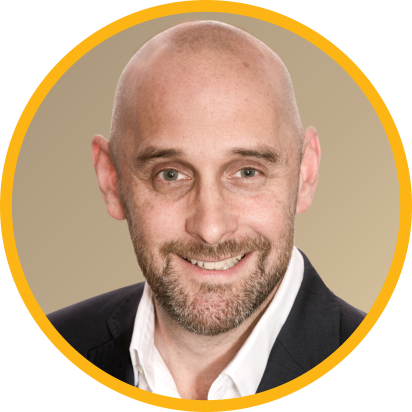 Mr Matt Woollard
Chief Operations Officer, National Skin Cancer Centres
Born and educated in Adelaide, a true entrepreneur, Matt Woollard has run various businesses in the areas of advertising, entertainment and retail.
Matt began his career in skin cancer in 2000 as the second employee of Skin Alert. He worked alongside Paul Elmslie to grow the company to 14 skin cancer clinics throughout Australia in seven years.
Matt has worked as a consultant in education with companies like HealthCert, Notre Dame Australia, University of Melbourne, The University of Queensland, Zimmer, NSW Health and the RACGP.
Matt is now the Chief Operations Officer of National Skin Cancer Centres (NSCC). Established in 2016, NSCC builds and operates skin cancer clinics across Australia, starting out with just one centre and now expanding to eight, with another 22 scheduled to join the group.
Matt's area of expertise in the industry is operations, based on a very strong understanding of skin cancer medicine including all aspects of Medicare in primary care.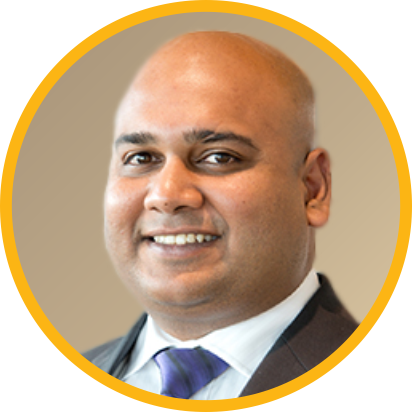 Mr Nihal D'Cruz
Business Development Manager - Corporate Relationships, MIGA
Nihal D'Cruz works with MIGA – the Australian medical indemnity insurer – and is responsible for managing its relationships with large groups and medical businesses. He has previously held underwriting, risk management and claims roles and has considerable experience in both insurance and risk management. Nihal regularly presents on behalf of MIGA, covering both risk management and insurance topics. He is well placed to provide insurance advice relating to your medical practice.